Are Dental X-Rays Safe?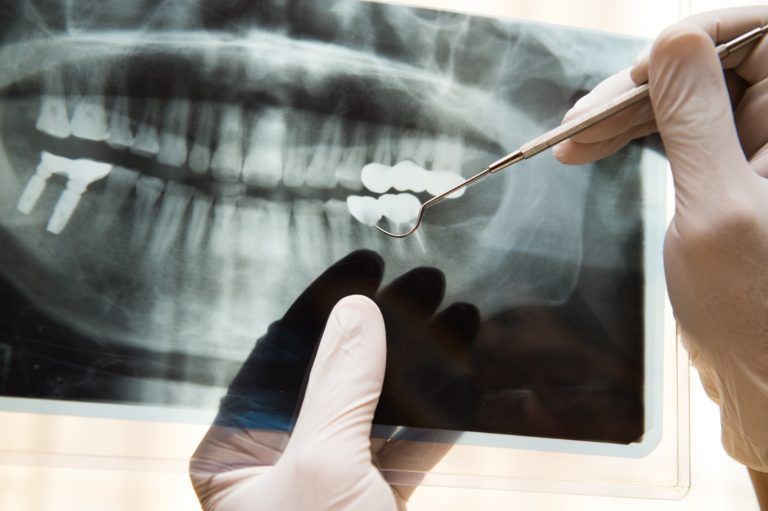 The invention of the x-ray was an incredible day in medical history, and its ability to provide a clear view of the internal structures of the body has made doctors and dentists ability to diagnose issues related to them much easier. Concerns over exposure to radiation have made some patients wonder whether these powerful diagnostic tools are safe for them. This guide has been put together to let you know the facts about dental x-rays and their safety.
Dental X-Rays: How Often Should I Get Them?
Dental X-Rays are always necessary when becoming a first time patient at a new facility, and are performed as part of your initial examination. These films reveal the hidden parts of your mouth to the dentist so he can produce a complete diagnosis of the state of your teeth. It isn't uncommon for dentist's to order more x-rays for children due to the rapidly changing nature of their teeth throughout their development. It is possible for adults to avoid their initial x-ray if they've recently received dental x-rays at another office and can have them transferred.
Is It Safe To Get Dental X-Rays?
Concerns over exposure to the x-rays often makes patients nervous. While understandable their fears are completely unfounded, the level of radiation used in getting an x-ray is minute and recent innovations have made even less exposure necessary. The newest technology, digital x-rays, use a fraction of the radiation that has been used in traditional dentistry and produces superior results for the dentist. As an extra layer of protection a chest and throat collar is provided to protect the thyroid and internal organs.
Are There Times When Dental X-Rays Should Be Avoided?
Dentist typically avoid performing x-rays on women who are pregnant just as an extra precaution during this important developmental period. In the event that x-rays become necessary during pregnancy traditional protection is enough to protect both the mother and fetus from any potential harm from the treatment. X-rays are perfectly safe when breastfeeding or trying to get pregnant, and are generally considered safe during pregnancy. If you have any concerns about getting x-rays during pregnancy speak with your dentist.
Dr. Amanda Rae Kronquist has been providing exceptional dental care to the patients of her community in Santa Ana CA from her Sunset Dental Group office. Dental x-rays are a vital part of ensuring that the treatment your dentist provides is comprehensive and catches any potential issues before they advance into something serious. Every year thousands of patients across the United States receive x-rays as a standard part of their dental care that is safe and effective at identifying potential health issues. The team at Sunset Dental Group works closely with their patients to ensure that they receive the best possible dental care, and would love to welcome you to their dental family. Pick up the phone and make an appointment today to receive a consultation on your oral health and how dental x-rays play into preventative care.