What Is A Zirconia Crown?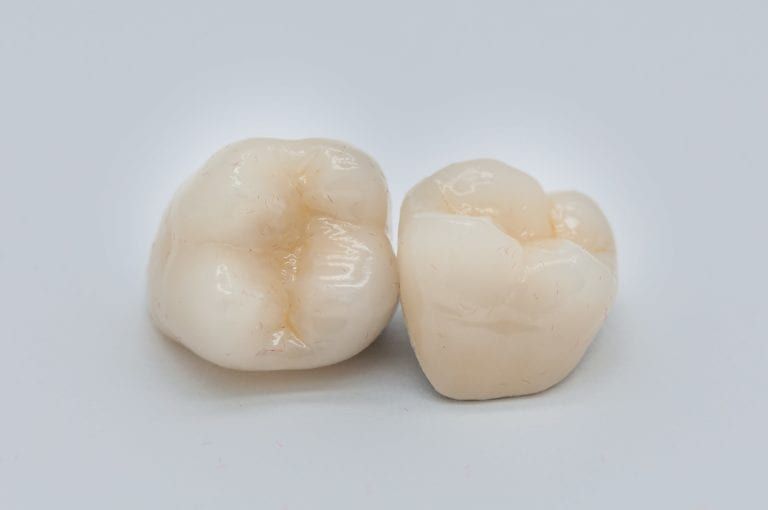 It's little surprise that cosmetic dentistry is such a popular treatment in modern medicine; After all, who doesn't want a beautiful smile? Patients who have experienced damage to their teeth through accident, neglect, or decay can take advantage of the wonderful restoration technology that are zirconia crowns. If you're looking at this type of cosmetic dentistry and you have questions about pricing, whether they're right for you, and what kind of conditions they can be used to correct then this article will help you get started.
What Are Zirconia Crowns?
Titanium is an incredible material that was revealed to have properties that makes it naturally stimulate the growth of bone, and that made it an incredible solution for dental implants. Zirconia, a cousin of titanium, shares the same property and is known to be extremely durable, making it one of the best options for replacement and restoration dentistry on the market. Part of its popularity comes from the ability of dentists to produce restoration pieces from this material right in office thanks to it being sold to them in blocks. These blocks are placed into special machines that mill out the replacement fittings during the same visit that the impression was taken, often digitally.
What Are The Pros And Cons Of Zirconia Crowns?
The biggest con associated with zirconia crowns comes in the form of cost. While they are more durable and effective than other options for crowns, zirconia tends to cost more than the other options. The material isn't quite as translucent as the equally popular porcelain crowns, meaning they are a little more noticeable as not being natural teeth. On the plus side, these crowns can be placed in a single visit, meaning less time out of work for the patient, and less inconvenience overall. Additionally, they're more durable than other materials, meaning that they'll last you a lifetime.
Caring For Your Zirconia Crowns
Taking care of Zirconia crowns is a relatively simple process, not at all unlike taking care of your natural teeth. The most important part of caring for them is a regular routine of brushing using bristles that are medium or softer in rigidity. Combined with flossing and the use of mouthwash with antibacterial properties, you'll have a beautiful smile that will be with you for years to come.
If you've been considering getting restoration dentistry done then it may be time to contact your dentist for a consultation appointment. This appointment will help assess your dental health and determine if your teeth will benefit from the use of restorative dentistry, and whether or not zirconia is the right choice for you. If you don't have a dentist, are looking for a new one, or are new to the Santa Ana CA area then pick up the phone and call Dr. Amanda Rae Kronquist at the Sunset Dental Group. Her team of specialists has been working with patients like you, setting them on the path to a future with beautifully restored teeth that you'll be proud to flash in a smile.