The Different Types of Dentures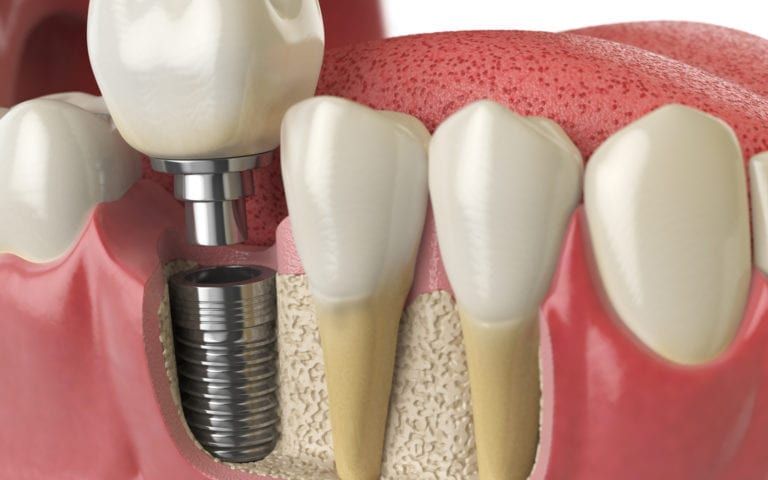 Dentures have practically unlimited possibilities; these artificial teeth and gums can replace missing and damaged teeth and help restore the health and function of your smile. Dentures can be custom-fitted to any person's mouth, and for the person who needs them, there are many different options that they can choose to get the smile they've always wanted. Because of the various options available, it's best to understand the different types of dentures out there, and what factors to consider to choose the ones best for you.
Types of Dentures

Most people think of a full set of dentures when they think of the concept, but in fact, there are eight different types of dentures to choose from:
Traditional/Full – As the most often seen kind, full dentures replace the upper and lower teeth. Full dentures can be easily removed at any point for cleaning and sit on top of the gums. Full dentures work best for those who have multiple missing teeth on the upper and lower sets and have multiple decaying teeth and damaging the gums and jawbone.
Partial – Partial sets only replace either the top or lower teeth but are also removable. Partial work where there are only missing teeth on either the upper or lower jaw can help prevent further dental problems and keep the teeth from moving.
Custom – As the most expensive set, custom-fitted suit the individual needs of the patient. They can combine methods such as implants and bridges to complete the smile, and are made specifically based on preferences.
Immediate – Also known as temporaries, immediate dentures are used after a tooth extraction procedure in preparation for the permanent dentures.
Snap-ins – Snap-in dentures have the convenience of snapping into place through the help of existing teeth and other dental structures. Snap-on dentures can be removed at any point for cleaning and can be used as an extra measure of security to keep the dentures in place.
Overdentures – Overdentures use the support of implants, bars, and clips to keep the dentures in place. These dentures also have the option to be removed at any point.
Uppers – These dentures only replace the upper parts of the mouth, and are similar to partials. While partials can be customizable, uppers replace the entire set of upper teeth.
Economy – Typically the most affordable, economy dentures lack customization and aesthetics, but serve for more of a functional purpose, and typically need more dental adhesive.
How to Determine The Best Dentures
To make the right choice for you, it's best to first consult your dentist about your teeth and gums' health and condition. After assessing the condition, consider your finances, comfort level, and what your dentist recommends. If you wish to find a consultation for dentures, contact Dr. Amanda Rae Kronquist and Dr. Zakary Adam Kronquist at Sunset Dental Group, which is located in Santa Ana, CA. These dentists will be able to give you the advice you need to make the best decision for both your teeth and your wallet.